Help Zion Grow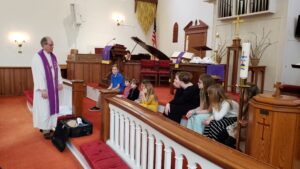 Online Giving is a convenient, consistent way to help our church grow.
Consider scheduling a recurring online contribution today. You won't need to write checks and prepare envelopes every week. And even when you can't attend services, your online contributions will arrive without delay.
Frequently Asked Questions

Q. What is online giving?
A. Online giving (also called electronic giving or e-giving) is an easy, convenient way to support the ministries of Zion The benefits of online giving include being able to give from anywhere at a time that is convenient for you, not having to write checks and being able to set up recurring donations so you don't miss an opportunity to give when you are away from the church.
Q. How do automated contributions work?
A. No matter which donation method you use, you will be asked to select a payment method, start date, frequency, and contribution amount. On the date(s) scheduled, donation will be processed and deposited into the church bank account.
Q. When will my contribution be processed?
A. Your contribution will be processed each month on the date(s) you authorize.
Q. What can I use to show I made a donation?
A. The itemized list of electronic transactions that appears on your bank or credit card statement can be used as proof of your donations.
Q. How safe is electronic giving?
A. It is safer than writing checks or carrying cash to church. Secure donation services are provided by Vanco Payment Solutions, LLC. Vanco processes electronic donations for thousands of churches and nonprofit organizations.
Q. What if I need to cancel or temporarily place my donation on hold?
A. You can cancel or suspend donations by notifying the church. (If you signed up online, you may have the option to go online to cancel or suspend you own donations.)

To make Zion your supported charity through Amazon Smile please click here.
Zion is a part of the AmazonSmile and Kroger Community Rewards programs. If you need help signing up for either of these programs please the church office know.